The Classic
April 26, 2012
She gathered herself at the foot of her bed
Her soul searching for something to hold on to;
Wondering if she searched far enough that the weight in her heart would start to subside.
She had never been content in the life that was presented before her,
Determined that if she only went away,
She was sure that the thing that she searched for would present itself.
So she built herself a tower,
High in the sky,
And started throwing away all her shoes thinking that's what princesses do.
She waited for her prince to come,
But when he never did
She figured that he needed some rescuing.
So she gathered herself at the foot of her bed and let her soul soar searching for a home to call her own only to end up right where she had began.
In the middle of a cold war.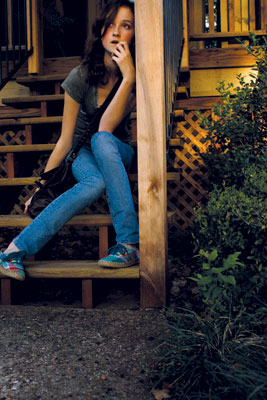 © Alissa H., Double Oak, TX