At a place she said "I love you too"
April 29, 2012
A one fregile woman,
young and full of life,
falls twice as much as the
boy had by her side,

Her innocence is stable,
but what she doesn't know,
he'll soon is off to change that,
after saying those 3 delicate words.

Becouse a girl is tought that,
Those words are used with heart,
and only honest young mind,
belives it without a doubt.

She thinks those words are truthful
She thinks "im soo happy i do too"
He's off to break that promise
and break her cherry bloom.

she finds out he was lieing,
she finds it was a game,
while he was standing laughing
watching while she fell for the play.


That fregile little woman
that was so full of life,
is lieing in a little coffin
along side by her nan.


The day he said he's goodbye
depression hit her bad,
while she was standing on the cliff she fell on her left side.

She rolled down as the wind blew,
she fell as fast she could
her body was found at that place
where she said " I love you too"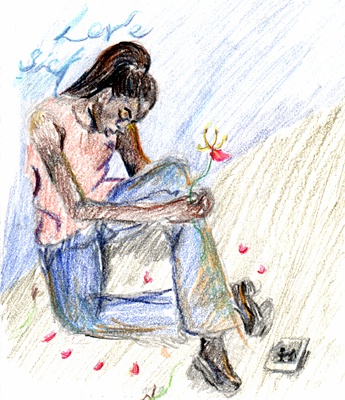 © Sherrell B., Philadelphia, PA