Dear Mama
April 10, 2012
Dear Mama,
I'm sorry for the words I cannot say.
I know you get sad when you see me sad,
And I don't mean to make you feel that way.
Dear Mama,
I'm sorry for the times I said things I shouldn't have said.
I meant my apologies and I hope the sincerity in my voice was well read.
Dear Mama,
I'm sorry for anytime I've hurt your feelings or made you mad.
Within minutes, I come running back to hug you because I feel bad.
Dear Mama,
I'm sorry for the times I've disappointed you.
I wish you really understood what it's like to be a teenager and have everyone judge you.
Dear Mama,
I'm sorry for staying in my room for days after days.
I know you thought you could always get me to come out with your motherly ways.
Dear Mama,
Just know that sometimes when things get hard for me, I always think of you:
Everything for me you say and do.
Dear Mama,
When I mess up, just please love me more.
Choices arise and I might sometimes pick the wrong door.
Dear Mama,
Please don't yell until your voice can project no more.
Sometimes I need something to work for.
Dear Mama,
I want my dream so bad and I know you'll always be by my side.
I know you're there for me but sometimes I feel like I want to hide.
Dear Mama,
I try my best at everything I do.
Sometimes I get tired and sometimes I feel blue.
Dear Mama,
Know that when I'm upset, it's because my mind runs wild and drives me crazy.
The thoughts take over and I get lazy.
Dear Mama,
I'm out in a teenage world that is going to have an effect on me no matter how hard I try to ignore it.
Trying to keep me away from certain things will only make them feel more obligated to come with a fiery fit.
Dear Mama,
Things on my mind make me cry at night.
I go to sleep in tears and wake up with a fright.
Dear Mama,
In my thoughts I could drown.
Lately, I've been trying to hide my frown.
Dear Mama,
What would you say if I said I'm afraid? Would you ask "How?"
Well Mama, my biggest fear is not making you proud ..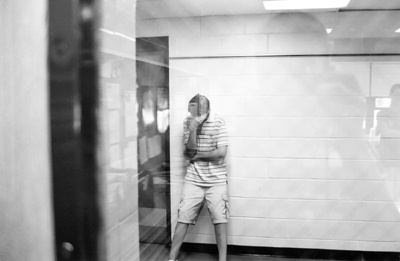 © Kyle W. Pompton Plains, NJ