Why is it?
March 28, 2012
Why is it that
we have thousands of people
swearing
that they will not hurt one another?
Crying out
in pain?
Why is it that
we have this desire
to be cruel?
Why
do we so often not see the consequences
until it's too late?
Why
did he kill himself?
Why
don't people care?
Why
instead of helping each other
do we hurt each other more?
Suicide
bullying
it's not a joke.
It's not "stupid".
It's important.
I see people everyday
that are hurting
and they wonder
why?
But then I see them
add to the pain.
It's a cycle
get hurt
hurt somebody
get hurt
hurt somebody.
Let me ask you this
what have you done today
to hurt someone?
Have you been hurt?
How can we expect people to not hurt us
if we're one of the offenders ourselves?
How can we hurt
and never expect to GET hurt?
Such little things can make a difference.
It takes power to end the cycle.
You have that power.
You also have the power to end a life.
Last year, someone I knew killed themselves.
It's not an uncommon story.
And I
had been to blind to realize
what they were going through.
I made the mistake
of adding to the pain
instead of helping them through it.
But by the time I realized this
it was too late.
This is a warning
please
don't make the same mistake.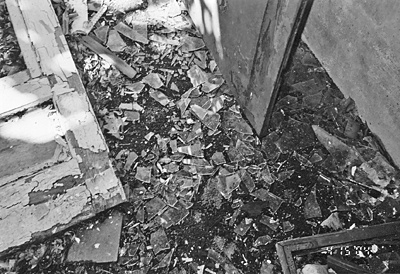 © Gary C., Pequannock, NJ