At the Park on the Last Day of Summer
January 4, 2012
On one fine morning,
Hearing blue birds sing,
I stroll down the sidewalk,
Listening to my friends talk.
There's a breeze in my hair,
I can smell the fresh air.
We arrive at the park,
Feel the tree's rough bark.
See green grass, smell it,
Towards the trees we're headed.
Hear the branches whispering,
See long limbs hiding.
What's inside that shelter?
Let us see, let us enter.
Inside is the tree's squat trunk,
Forever hidden, always stuck.
It smells of soft dirt,
It feels good, it doesn't hurt.
We are at home,
Inside this dome.
Now we want to play,
"How about tag?" I say.
Suddenly, we're screaming, running.
We hurry and hide behind something.
We laugh and chase,
And trip in our haste.
Then we calm down,
On a stone bench, just sitting around.
There's a baseball diamond over there,
For a while, I stand and stare.
But now it's time to go,
We don't want to, no!
All of a sudden, someone yells.
What's happened? I can't tell.
I see him running, what's going on?
I put up my hand to block out the sun.
He's running, running, now he's free.
The road ahead of him is all he sees.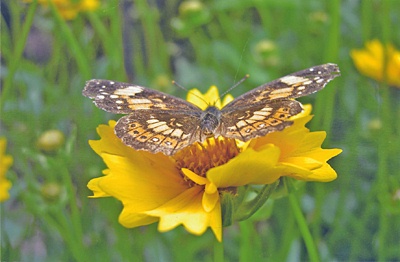 © Michael T., Letart, WV