The Kiss of Life
November 22, 2011
His choppy ash blonde hair
waves into his face when the wind blows,
and I always resist the urge to gently tuck it away,
behind his tender soft ears.

His dark brown eyes
lock me into an undetachable gaze
of laughter and longing
that make me melt inside.

His nose is perfectly straight
and chiselled in a pointed structure of perfection
which then descend into two brilliantly round nostrils
that breath out the essence of ripe fruit and melted chocolate.

His perfectly formed lips,
curve gracefully into eachother
and slowly finish into a beautiful Cupid's bow.
The magical moment is when our lips interlock in an eternal kiss.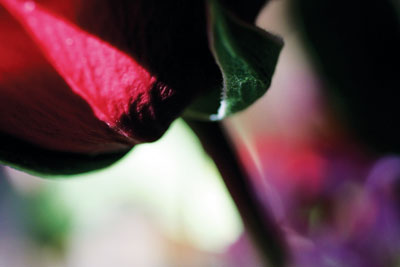 © Monica L., St. George, UT