When a Girl Likes a Loser...
November 20, 2011
Finding out you liked me -
Life was simplifying itself
Having you hold me -
My worries were tucked in your arms
Having you kiss me -
I thought I'd be waking up
Walking with you -
We looked like a team
Ignoring me -
It was part of the game
Ignoring you -
It was my turn to play
Having silence for days -
It was supposed to happen?
Watching you kiss her -
It was to make me jealous?
Sitting alone in my room -
I tried to map it out.
Sitting alone in my room -
Um, where's the line from your heart to mine?
Trying not to waste my time-
why did this hurt.
Finding out you had a girlfriend -
She had been around for how long?!
Realizing she wasn't the one you kissed -
It proved you are lower than mud on pigs' feet
Watching you get drunk -
Made me feel sorry for you
Learning she broke up with you -
I hope she slapped you, too.

Don't swear at me when you're drunk,
And don't try to act like you're cool.
Oh, boy, you're the typical tool -
Why did I ever like a loser like you?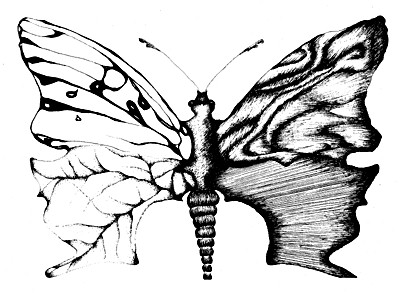 © Cara L., Cheney, WA