The Gentlemen In Black
October 29, 2011
The gentlemen in black
came to speak with me today
I could not turn away
No, I could not run away
They told me I was corrupt
They told me I wasn't enough
So I agreed
With desperate, choking plea
Had to make sure they understood
That "See, I can understand too.."
So I placed these sweaty palms on top of open bibles
and hoped for their words to fill me with wisdom
About who to be
and how to be
I prayed for this endless misery
to stop with it's haunting of me…
But all I got were paper cuts

I climbed a wet pine in a lightning storm
So that God could speak to me, or through me
But as I looked up desperately
into the rain and watched the angry clouds roll
I heard only God's laughter
through the thunder
"Why, my child,
would I want to speak to you?"
and the screams rose in my throat, but I caught them
And I could feel the thoughts, begging to get out,
But I fought them
I hid them
Deeply and carefully and cautiously in my brain
I wanted to keep them
but I wanted them far away
For when the gentlemen in black come back
With their eyes flat
and their skin painted gray
Can I sell my soul to Jesus?
Can I be righteous, can I bare to be speechless?
Can I make peace with the peace-less?
Or is this all useless?
Am I just hopeless?
I'd do it all
I'd listen to the chastising words that make me small
I'd bare the cross that makes my skin crawl
If they'd just come to me in their all black
and their starched white collars
and tell me I'm pure.
but all I'm getting are splinters.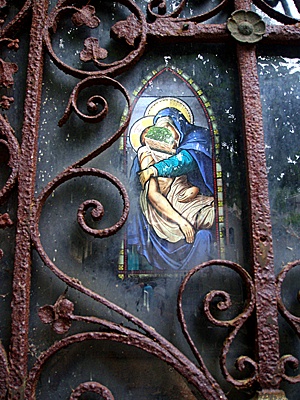 © Rebecca Y., Los Angeles, CA