Teenage Season
November 7, 2011
Why do I get scared of what I can't change?
Back down from a fight because I think it looks of my range.
Why do I care what people seem to think?
When they don't see who I am and don't plan on staying for a blink.
Why do I worry about the things I can't control?
When people sometimes just wait for that one perfect fumble.
Why do I care what people always say?
Because their opinions won't matter at the end of the day.

I'm a teenager right now, and it's what I do best,
We learn, talk and over think, better than the rest.
So if I know these facts, and can tell them all straight,
Why do I feel like there is so much more sitting on my plate?
Why do I feel confused and used and so scared,
When the feelings across everyone are ever so shared.
I want these things to all make sense, and I want them to be over,
I want to know the answers, and have the luck of a four-leaf clover.

I just hope one day, what people say is true,
That these times will pass and I will know what to do.
I hope things really do get better from right here,
That one day I'll wake up with a lot less fear.
Fear of regret and decisions to be made,
That the fear and feelings of love and hurt will eventually fade.
Why do the feelings of a teenager have to be so mixed?
Why can't the problems all just go away and be fixed?
Why can't these answers be handed to me right now?
Why do I have to do all these things when I really don't know how?
One day, I really hope these answers are clear…
I hope it's sooner than later, maybe in a year.
I hope that all these things really do happen for a reason
I really hope my world will keep turning and come out of the teenage season.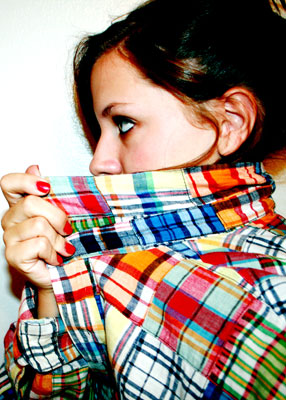 © Brooke C., Cut Off, LA