Cerulean
October 21, 2011
I have it all planned out.
Every intricate sentence
Down to every explicit word,
Down to every enunciated syllable,
And down to every definitive letter.

I know precisely what I want to say to you,
And although the ideas are complicated
I know just how to convey them.

I know just how to convey the emotions, too.
Through distress
Through anger
Through disappointment
Through concern
Through heartbreak.

The mirror reflects a pale face.
I mouth my speech to the girl through the glass:
A rehearsal.
One look in your icy blue eyes
And I know that I'll break,
Unless I brace myself.

It's one day later,
The clock reads "4:03"
In bright, neon red strokes.
I see you standing by the front door
Waiting for your ride.

"It's now or never,"
I whisper to myself.

Each step weighs a thousand pounds;
And I realize that gravity is consuming me
Almost as much as my anxiety.
But I swallow in one painful gulp,
And slowly amble to you.

You don't look up at first
But when I'm merely a few steps away,
Your lift your head,
And your shimmering cerulean eyes capture mine.

"Alice," you hum in the same warm tone
That you have for all these months
As if nothing's changed.

I can feel my heart speeding,
Straight for the fast lane,
No turning back now.

And I open my mouth to say
Every intricate sentence
Every explicit word,
Every enunciated syllable,
And every definitive letter.

But all that comes out is:
"Hey, Eli."
And I smile up at you
To see you grinning slightly back at me
And just for a moment I forget…
You were that boy
Who broke my heart.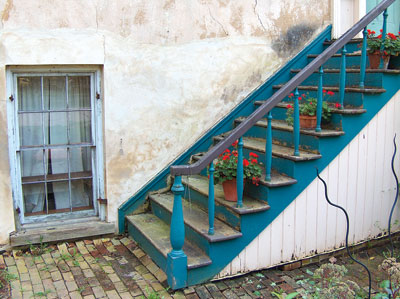 © Sean C., Princeton, IL