Angels Sent
October 12, 2011
He sends angels from the Heavens as guides,
Clad in bright, unearthly golds and whites,
They fly, glittering and swirling,
Leaping across star strewn night skies.
So Bright against the deep azure,
People would think them stars in the sky.
Pointing the way towards the pasture,
They rock the very earth with their voices,
Singing in welcoming joy.
They praise the Lord and Our Savior.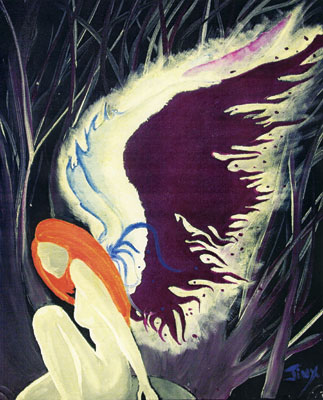 © Megan B., Youngstown, OH