Heather and Peat
October 17, 2011
The sparrow warbled, darting about
as, over the water, mist clotted.
Swamp cows undulated their lowing,
melancholy as always in the wet.
Creepers grew up over quaggy,
leafless blackened birches
and choked themselves to
get to the sun.

The woodland grew around the marsh
and hunched together, cloistral,
forbidding in its tangled, mismatched mass.
Witching hour drew nigh, the lone
train whistle wakened a nesting black swan
in the gloomy reeds. He raised his
carmine bill majestically.

Spindly fences enclosed the bog
as best they could, though graying
and fallen. Sprays of tiny, pale
blue flowers encroached, overtaking
and ringing the crumbling posts,
climbing. Scruffy rolling hills
softly scrolled the countryside
past the fences. And the sparrow
sang My Wild Irish Rose
with no echo.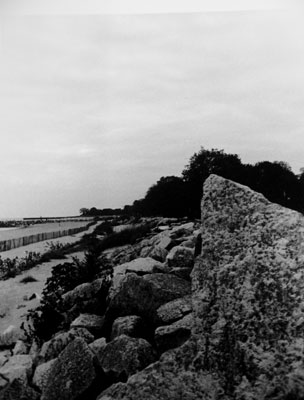 © Sean M., Apple Valley, MN