Arms Open
August 10, 2011
Your parents are going to be right more often than you think
Your blacks will not always match
Teachers are not always happy help you
Math problems do not always have one definitive solution
And you are going to have those days
Where you want to punch a wall and scream as loud as you can.

Friends will stab you in the back
Someone you love will disappoint you
You'll have your heart broken
And you'll probably break a heart or two as well
And there are going to be those years that you look back on
And be incredibly relieved that they're over.

This world can hurt—
People will lie to you
Steal from you
Try to break your spirit
And hate you for daring to smile
And believe me, they are never going to go away

But I challenge you to smile at them anyway
Laugh through your pain
Love even though it hurts
And trust even though it will get broken
Go through life with your arms wide open

You'll run into a lot of sadness, I'm sure
And you won't be able to protect yourself from it
But when the happiness comes along
Your arms will be open to receive it.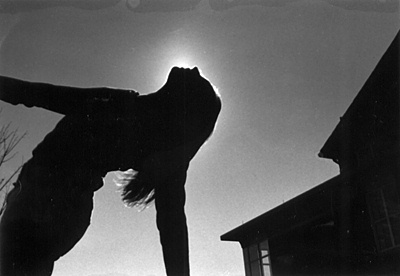 © Alexandra B., Marblehead, MA