Think, Think Peace
June 15, 2011
When I think of peace I think of a
Rainbow in the sky after a big storm
Hanging with its bright colors, washing away the

Clouds of gray.

When I think of peace I think
God made the darkness in people so that later on in
Life you could see the light within them
Shine.
When I think of peace
Bee's stings are just strong yet gentle reminders
That even though they are small they still matter.
When I think of peace there is no such thing as tears, just the beauty of the ocean
Flowing from our eyes.
When I think of peace I think of l?ve
Not to be taken for granted but cherished between
Two hearts melting into one.
When I think of peace
Peace is warm like a fire, but bittersweet with a touch of ice.
Peace smells like the aroma of cookies mixing in with the sent of
Spring's breeze.
I think of the birds joining together singing in
? Melody. ?
Peace taste like birthday cake
Letting your stomach indulge the sweetness of your past and the future that lies ahead.
Peace feels soft like the sand as you walk along the beach.
Peace is the pictures hanging on my bedroom wall capturing the image of smiling people,
For the next generation to find so they to can smile,
Smiles fortunately are overly contagious ?
Peace is when weapons are replaced with a
Bouquet of wild flowers.
Peace is the sound of a child's laughter drowning the sound of adult's cries.
Peace is pretty like my sisters
Peace is strong like my brothers.
Peace is the medicine that will heal this twisted sickness that takes hold of our souls
Paints them black, peeling away layer by layer the emotion of
Affection, overthrowing humanity.
Think,think of peace.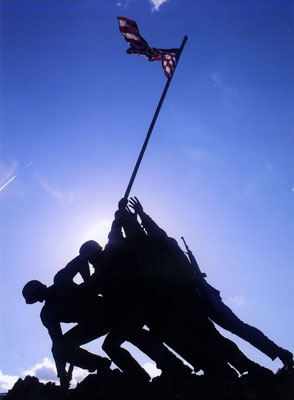 © James M., Glendale, AZ