Until I'm Twenty-six
May 5, 2011
When I'm fourteen, I'll enjoy the summer and become depressed in the winter.
When I'm fifteen, I'll contemplate going to high school.
When I"m sixteen, I'll learn to drive, and my goal will be not to run over any squirrels.
When I'm seventeen, I'll hang out with nice people I like.
When I'm eighteen, I might be in college, struggling to get good grades.
When I'm nineteen, I'll wash the dirt off my knees.
When I'm twenty, I'll try to do more acting and singing, hoping to someday do that professionally.
When I'm twenty-one, I will have written a book, and it will have been beautifully written.
When I'm twenty-two, maybe I will have already fallen in love, and if I haven't, I will then.
When I'm twenty-three, I'll do something important for the world.
When I'm twenty-four, I'll still carry a backpack holding my most important belongings, as I did since I was twelve.
When I'm twenty-five, my life will be about a quarter of the way over. And I will have gotten a lot out of that time.
Maybe I'll read this when I'm twenty-five, and see if I stayed true to myself. Then I'll make one for when I turn twenty-six.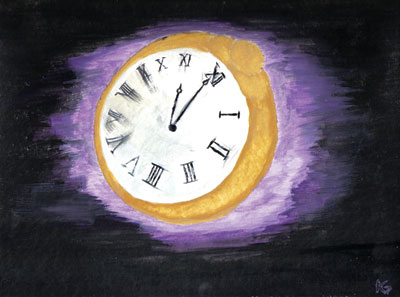 © Kyle G., Clarksville, TN