Fearlessly Fighting
May 26, 2011
Fight
I will fight.
I will win this fight.
Verb.
Noun.

Verb: to fight.
To stay determined and
Never give up hope,
To battle the odds against me
And show that I can win
And to prove people wrong
To bring hope to people

Who are lost.
To decide to care.

To decide to tell people, "No".
Use my skills and weapons to
Defend what I believe in.
To enter a grounded, brown battle field
And oppose the enemies.
To defend my beliefs

And my opinions.
To believe that I can do IT.
To struggle to achieve my goal
And to realize that if I lose,
I go down with honor
And I do not go down for nothing.

I don't just fight because I want to though,
I do it because it's all I have left,
I do it because if I stopped
I would just waste away into
Nothing. And the worst part would
Be that I knew that I could
Have done something to
Defend myself.

I fight because I care about myself,
And my friends and so many other people
And things and if I decided to stop
I'd be showing that I didn't care anymore.

We all fight for a cause whether it is
Money or fear or even to stay alive
And even though the path is dreadful
We still fight because life is a battle.

We often find ourselves

Getting into the noun.
The fight.
We aren't really sure what
The fight is, but we can tell
When we are in a fight.
Whether it be a fight
With cancer. Or a fight
With a loved one.
Or a battle with
School and grades.
We seem to always be getting
Into fights without realizing it.

We get into fights
For freedom
Because we don't like
The way people look or act.
Because we don't even like
Ourselves. And sometimes
Because we don't have a choice.

Some of us fight more than others do.
We can't really tell which
People do, even though sometimes
We think we can because they fight
Physically. But the truth is
The people that seem
The least worried
and stressed
Are usually in the biggest
Fights of them all.
However, in every fight
There are warriors and the ones
That don't give up are fearless
And every fight is paved with
Both victory and deceit.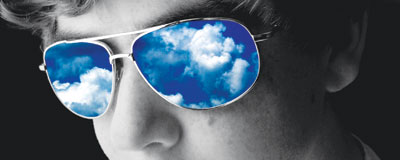 © Joseph B., Mesquite, TX