Wishing Never Helps
April 14, 2011
It is time to part,
for the very last time.
Saying our final goodbyes,
as if moving were a crime.

Feeling insecure about the situation,
that lies before both of us.
I watch whole heartedly as you leave,
while in my head am making a fuss.

My heart starts to break,
when you finally dissolve into the clear.
Remembering the good times,
wishing you would've called me dear.

You say you'll come and visit,
but that I can't really expect.
You'll like other girls,
and forget about the past respect.

Wishing I would've came out,
much sooner than I did.
Watching you I remembered,
why I always hid.

Lasting regrets disappear,
knowing it is too late.
My heart starts pumping,
at a slower rate.

Wishing never helps,
in a life of hiding.
It is like a horse,
untamed yet you keep riding.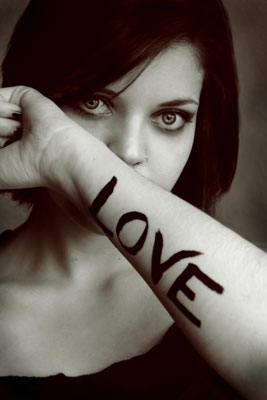 © Michelle B., Blairsville, GA