Never Love Alone
April 19, 2011
I don't want you to go.

I realized this,
As I sat on my toilet.
That's where I tend to do the most of my thinking,
Which may seem perverted,
But it still seems
To get the work done.

I was thinking about you as always.
Thinking about those long kisses
And long hugs.
Thinking about those heated words,
And happy smiles.
All those moments seemed to combine into one,
And I swear to you,
I saw a vision.
I saw you and me together,
with a house.
I saw us dancing in the rain,
And in the kitchen.
I saw us making tender love on every surface
But the bed.
I saw us both blanket-hogging
On each opposite side of the mattress
With pinky's still intertwined.

I don't want you to go.

It may be a little premature,
Me day dreaming
Of promises that will probably never happen.
It may also be premature
Of feeling the pain
That you'll make
When you leave.
Maybe its because I know,
If I think to myself
That my hopes of our love
Will grow into not just a flower
But an entire garden where
We can pick and pick
And just keep picking from,
Until old age takes either you
Or me
Away,
I will learn to let go my fear.
And love in replacement.

I don't want you to go.

Maybe,
When I've finished
Thinking, and wiping
Ill realize that one day
You will leave.
My fantasies
Will never come true.
At least not with you.
But I know you will have taught me
What love always was.
And with that,
I will never love alone.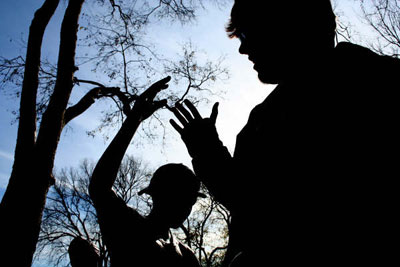 © Katie G., Richmond, VA