It feels good to absorb the starlight.
March 24, 2011
The stars are blinded by man.

Light pollution, humanity's solution
to their problem with the dark
lights up the night sky.

The cityscape is lit up like a neon sign, but the stars...
The stars are blind, they can't compete with the incandandescent and fleurescent bulbs of brightness that litter the streets and buildings.

Like the sun and the moon, the electric stars down here blot out the ones up there in the atmosphere, overpowering and demoralizing them.

We're not worthy enough to see them
unless we reach for them, yearn for them,
climb to the top of a mountain
in an effort to be closer
and closer
to their brilliance.

I am rewarded with their interstellar light on my skin,
Light that travelled astronomical distances to meet me.
My eyes see the universe how it was thousands and millions of years ago,
the light of a thousand suns finally reaching my retinas to enlighten me and to brighten me and to tell me not to be scared, and that maybe everything will be alright.

And maybe they're right.

It feels good to absorb the starlight.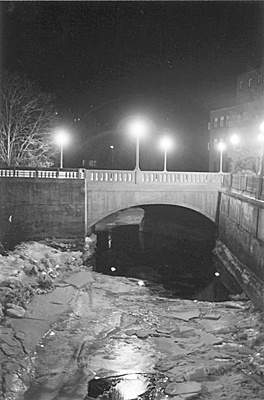 © Peter G., Glenburn, ME