Art: One Word, Many Meanings
January 17, 2011
Art adds the color to the black-and-white canvas
of our materialistic society,
reviving our crime-stricken minds
by allowing us the opportunities to experience
psychological serenity.
Whether it's through a mesmerizing painting
or the inimitable design of a Roman building,
art is a part of daily life wherever we may go.
It's a freedom of expression,
limitless and solitary of any boundaries.
Without art, the compilation of wordless thoughts
stored in our minds couldn't be shared,
and the possibility of new tinges
to our monochrome lives would be
diminished.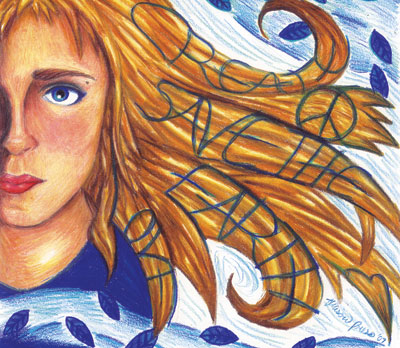 © Allison P., Chapel Hill, NC