Dreaming...
December 30, 2010
At a Waffle House
on Christmas day
me and my mom and my dad
sat down
in a grimy booth.
The grease on the table
made it look shiny
and clean
but as soon as I touched it
I knew different.
A young boy
about my age
came to wait on us

I wore my striped glasses
a Rocket To The Moon
T Shirt
and skinny jeans

the boy
had black hair
a round, babyish face,
and a piercing
just
below
the corner of his perfect
pink
mouth.

I don't know
how he felt
but my heart was beating
like a drum

I felt like we had a moment
and I started to daydream
me
and this boy
holding hands.
My purity ring
catching his attention.
"What's This?" He'll ask
"My purity ring..." I'll say quietly

And he'll say
"If you want to wait,
then I will."
And I'll kiss him
My first kiss
and his little diamond
lip ring
will leave a mark
on my mouth.

And then
we'll go on a long walk
around the lake
and he'll whisper
sweet things
in my ear
bumping my lobe
with his perfect
pink
lips.

And we'll run through the ducks
and he'll write a song for me
and I'll cry

but...
then he says
"Miss?" I look up,
startled.
"May I take your order?"
Poof. Daydream over.
Back to real life
where I'm the girl
in the glasses
skinny jeans
and converse.
Ignored
by the male species.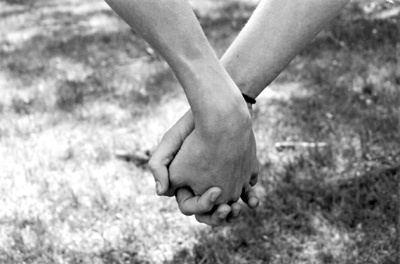 © Alexa T., Pompton Plains, NJ