The Hidden Valley
January 1, 2011
There is a weeping valley
Along the shadows of the night.
Filled with the lost and lonely,
It is nothing but a fright.
Now in these dark hallows
Lost souls have found their way.
Winding paths of despair,
It does not help to pray.
This labernyth hords the lonely,
Forgetting nothing and leaving love.
For if you wish a way out,
You'll need help from above.
Finding your way into the valley
Is not an easy task.
Simply impure thoughts of hate,
Or the veiling of an evil mask.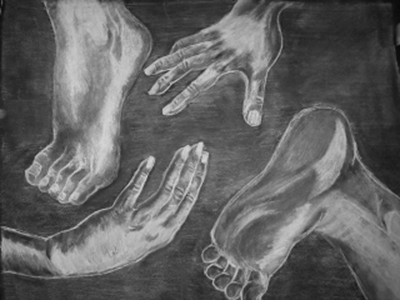 © Rachel U., Danbury, CT