The need of school
December 16, 2010
Now it's back to school.
But people think of be like a fool.
Asking why I waste my time here.
Their comments I start to fear.
There's something I always say.
Every time, every day.
School is something that I need.
It gives my mind a feed.
It prepares me for my future.
It's one big adventure.
So many things I would have to do.
But there is something that I knew.
School prepares me for this.
It's an opportunity I cannot miss.
So if its school your backing down.
You'll soon be getting a frown.
School is important to us all.
From the tall and the small.
Life will be hard in a wide scale
if it's school that you fail.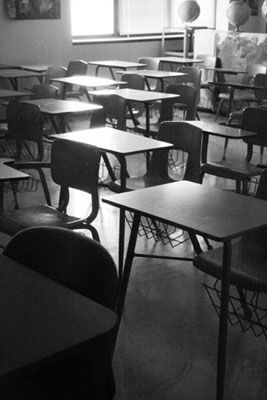 © Sean C., Princeton, IL