They Say a Genius is the Most Tormented
November 16, 2010
Shifting eyes,
Unconfident look,
Concerned for others,
Read facts in books.

Genius now,
Prodigy then.
Isn't it nice
To have a friend?


Do you like your job?
You love life.
Ever considered
Finding a wife?


Do you enjoy
Waking up
Every day
To see the
Bad things
In the world?


Some people stay,
Others go.
Are you afraid
Of letting go?


You won't lose
Everything you have
If you take
What's up for grabs.


Have some confidence, please.
Smile more—
After all,
You're the one
That many adore.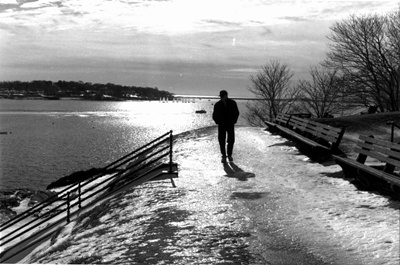 © Steve S., Marblehead, MA