Flaunt
November 11, 2010
Doesn't care what you think,
Flips her hair over her shoulder,
Puts on her makeup, won't act immature,
Or make a fool of herself.
Ever.
She's laughing when she walks in,
Teasing and flirting and glancing at him,
Cell phone in her back pocket,
A hand on her hip,
If you don't like her, tough luck, she doesn't care about it,
There's no if, and, or but, Flaunt's walk is a full on strut,
She's ready to go, let's get on with her show,
Parading like saying, "you like what you see?"
'Cause she's proud, she knows she's got it all,
And she shows it when she walks the hall.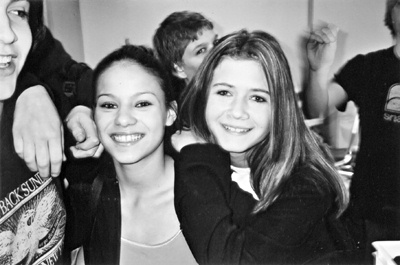 © Gary C., Pequannock, NJ