4x800(run)
November 18, 2010
You're at the start, starting
a chance
to run-
but now waiting,
waiting to run,
wanting to win

white line slicing
across the track
holding you back
ground
are your teammates
they have sweats (envy)
breath frosts the air
clothes too tight, too stretchy
and

gun
gun rests in
hand of official-
officially the start
shuffle slide position
(must be better)
raise the gun
(must win)
silence shrieks
(just do your best)
go

first bend round
we go - I pull ahead
(I too fast?)
spikes spearing
(slow down?)
curve of track, curve your body, re
lax
(& be fast)
fast & relaxed
track straightens
cut across
lane four, lane three, lane two
girl pushes ahead
lane one
she first
I (2)nd

thinking = dangerous
but (too fast
too strong?)
face
deceptive veneer façade
see serenity feel no
pain
pain rests in my hand
beaten blue baton
expands my mind
shuts down my thoughts

rhythm
focus, find the
rhythm
music in your feet(
= backbeat)
breath melody
chase away the
doubts
they flock
(you'll never beat her)
go away
(she older =
experience)
beat them out through your feet

coach waiting,
200 mark,
give me it! Give me these seconds
all they are are seconds
give me them
give me them all
and win

moving
the white line is still holding you-
holding you in-
move away, outside
(always pass to the outside)
hold on as
last bend round
together we hold on(100 left)

focus
breatherunrhythm gone-
tempo is lost in this
fire
eats at my heels
I run-
I run-
I pass-
I win.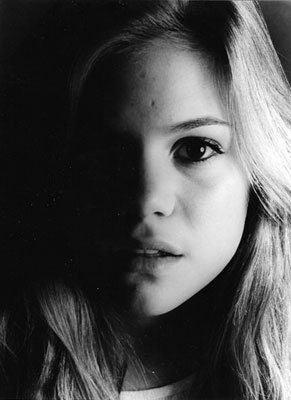 © Michelle M., Plainview, NY