untitled
September 23, 2010
Somehow, some way, time has flown by
So damn fast.
Always thought it would last for so long.
Got so lost in it, forgot it had to end.
But now this summer is almost over.
And I was so caught up in trying
to find closure that I forgot
to enjoy it.
I stayed up so late until the only
Lights on were the stars,
So my wishes would have more
meaning, I would wonder where
you are.
Sometimes I would even pretend that we didn't end
My guilty pleasure,
I would think of things to make you laugh when I called you on the phone, soon as I got home.
You would sneak over and hold me so close,
Until everything I was…was you.
But the truth will crash all around,
So heavy, so dark I'm surrounded,
You brought me down,
But I'm headed back up,
I've gotta go enjoy the sunset.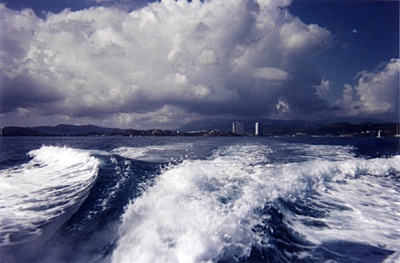 © Jenn T., Dover, NH