Just a Young Kid Out Chasin' a Dream
September 11, 2010
It all started at the age of 13
Just a young kid out chasin' a dream
New route to the mall from my friend's house
Girls call just to talk or to hang out
I'm free all week, how about some Fallout 3
Yeah, everything was pretty straight forward until I turned 13

Everyday I'm left alone
Preps avoid me like a traffic cone
Walking through the halls, just waiting to fall
I'm on the edge but they won't break this wall
Not to say I'm like that in every way
I'm a lot like you except quiet but you still won't buy it
I've had my fun being cool like we do in middle school
I've had that little kid romance and completely panicked at the dance. I've messed up in almost every circumstance
I'm just your typical teenage machine
Get to know me and you'll see
that I'm not a wannabe; I'm who I wanna be

Give me a guitar and a song to play and I'll rock out like Stevie Ray
I'll use a riff of Rock N' Roll to lift the soul
People say I have no emotion but I know
I'm filled with God's devotion
And I'm dedicated to the One who created me and to whom I give my all
I praise the King of Kings and wear a cross necklace like Christian bling
Some of you laugh at me for all that Christ Jesus stuff while you close your eyes,
Spread your lies
And others synchronize
For some of you, streets are the hang out
Everyday you're kicked out, called by security tellin you to get out.
You live your lives waiting for an epiphany like it is all monotony and you have no destiny
I'm just exchanging my poetry because I can talk about almost anything.

Launching into life age 14, I'm still chasing my dreams.
Today, I walk with Christ, He guides my life.
I've made the pledge to march ahead
And I never look back at the past 'cause the fact that it's there
Is just hard to bear
The weather's changed and I stopped the rain
It's Super Bowl Sunday and my friends are crowding around the TV
While I sit here working on my new EP
So many ideas to write, I'll probably be up all night
But I know that I've been called to
Use my gifts and spread God's word.
Someone, somewhere is hurting
But His love and grace is burning.
I'm here to save the Broken with the words of God spoken.
Age 14, I'm still just a young kid out chasin' a dream.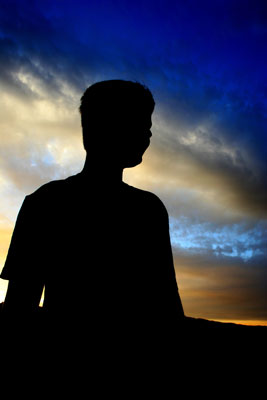 © Monica L., St. George, UT