Broken
August 28, 2010
Your heart is bare,
you feel so cold,
there's no one who cares,
no one to hold.

You walk alone,
with your head hung low,
you stare at the phone,
waiting for someone you know.

Your life seems meaningless,
you can't take much more,
you could care less,
when I knock on your door.

I search for an opening,
to get inside of you,
cracks need mending,
and holes patched up too.

I want to heal,
your broken heart,
so you can feel,
and we can start.

I want to brighten your day,
and be there for you,
to take your breath away,
and make you laugh too.

Open your door,
and let me inside,
what are you waiting for,
I have nothing to hide.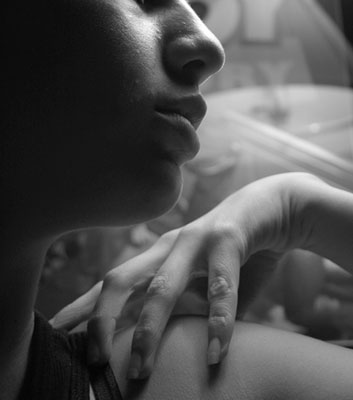 © Rebecca B., Santa Clara, CA