Ghost
September 3, 2010
To whisper me secrets
Only my ears, lone depths
Can prowl.
Courageous carrier,
Shrinking inside the depth
Of it's misery.
What can become of my sanity?
Tranquilizing peace,
In the hostility of the words
That tickles the trace
Of the back of my spine.
Cold…
Rack my body
By the fruit of healed bitterness.
I can say nothing…
For the door stands ajar,
And my pupils scan every escaping sketch
Thrashing against
My threshold.
Oh, how I wish
The breathe of evil no longer caressed my ear.
Closing me upon myself,
Taking me within the shriek of darkness.
Forget the world
I once had beheld,
It has been long lost,
To the hatred of the missed.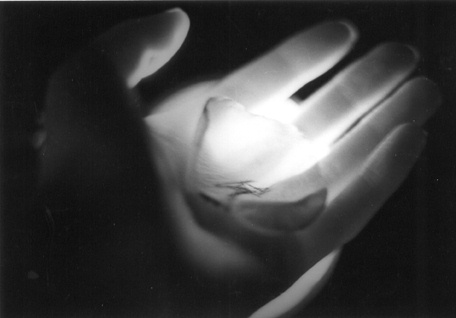 © Feichen Z., McLean, VA