The Rush of Ember
August 29, 2010
A tiger perched inside my chest,
teeth bared,
claws out,
ready for the kill.

As I stood before the mirror naked, I looked:
Foreign,
Strange,
Flawed.

My hair, a sheet of black sky;
Intangible rain clouds, drowning my mind.
My skin, a thin layer of snow;
Fragile as glass meant to be broken.
My eyes, dead meadows;
Deserted of life, no thoughts, no memories.
Just pain.

I didn't like it,
I didn't want it.

I wanted to be like all the other girls with
Seas of golden hair,
eyes that reflected the sky
and the skin of porcelain dolls.
Perfect.

Why can't I just
be like them?

Then,
All the boys would like me.
Then,
All the girls would want to be me.
Then,
I would have friends.
Then,
My dad would come back.

The tiger in my chest clawed,
And licked
And bit
To get out.

But it couldn't.

I watched my reflection silently.
Sunlight streamed through my
Dusted bedroom window and
Shined on my wet tears; shined on the truth.

I walked over to my bathroom,
Opened the cabinet,
And grabbed the razor.

My mouth rounded in a gasp as
a cold metal fang pierced through the flesh of my forearm;
A familiar friend.
A familiar pain.

The colour red stained the snow of my skin,
a blossoming rose in the wake of winter.
For a minute,
I was beautiful.
For a minute,
I was just like them.

But then the minute passed, the rush subsided, and all I was left with was
reality.

I'm Ember.

I
will
always
be
Ember.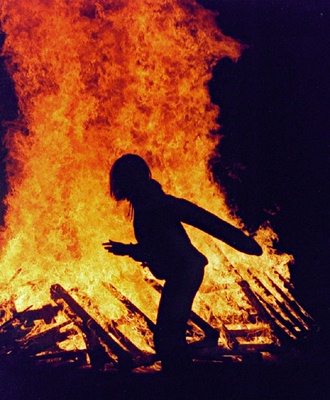 © Hali S., Robinson, IL