The Song
June 28, 2010
My favorite song will be a melody I cannot memorize,
A lyric I cannot read,
A sound so dazzling to mine ears,
Yet in the mind cannot make a vibrant sound alike.


My favorite song will put the stars in mine eyes,
Hermes to my feet,
And colors into the black and white pictures that hang on the sky wall.


So blank we look past and pretend to look upon color,
For we imagine in color,
Yet think in black and white.


So I cry,
From the tallest mountain I can climb,
For I dare not judge the mountains,
And look below my feet.


My arms spread warm with the sun that blinds,
Cold with the force that breathes.
It blows be away.


My favorite song,
Is the earth itself,
A carpet beneath my feet.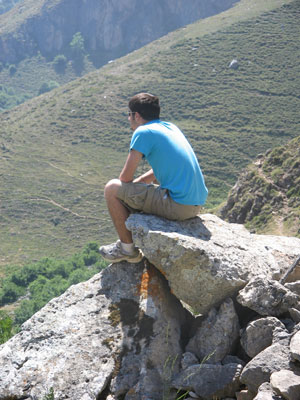 © Bonnie K., San Antonio, TX