Paralyzed
June 17, 2010
Eyes wide in
high tide,
and heavy eyelids soon SINK the sun.
Paralyzing waves SCREAM as they rush towards my
awaiting feet.
As I lean into the salty air,
(stinging my long dried lips,)
the wave withdraws with a whispering
S I G H, and I long
to belong to this scene.

The water, unable to hold on forever,
sings one last plea, DISSOLVING
the sand beneath me.
My one wanting wish,
to fade out with the sun,
tempts me.
Yet I'm grateful you R E A C H OUT
your hand to pull me back
So I can't close my eyes,
And forget
Who
I
Am.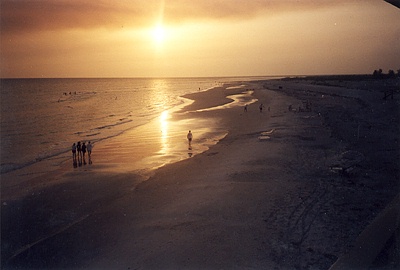 © Sara C., New Port Richey, FL