Good vs. Evil
June 22, 2010
He stared at the cold, stark road ahead.
Wounds festering inside and out.
The world, too austere to live in,
Too profane to deal with.
Too many innocent, benevolent people held as guilty.
Yet he knew to demur, would be useless.
To devote his time and effort on a battle already lost; no use.
The time to respite had come.
His flowing river of life had become a diluvium.
A somber reaction to the ever-changing world.
He knew his time would come.
To fight. To be free.
He just had to wait.
He knew they would break down the wall set in front of them.
The tall, solid brick wall in front of them would turn to dust.
And they would finally,
Win.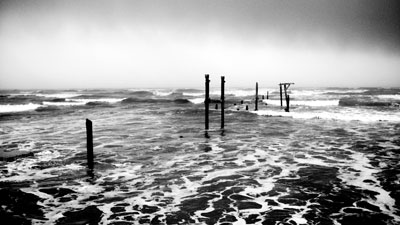 © Harrison L., Ruston, LA