Alone
MAG
May 21, 2010
Pick your partners
the teacher said.
I groaned inwardly
as everyone got to their feet.
I stood there,
like the eye of a storm.
Unmoving.
As the people rushed toward each other.

I shut my eyes to block them out
It didn't help.
I could hear them
giggling
laughing
holding hands
together.

But there I was
standing there.
All
Alone.

I bit my lip to keep from crying
embarrassed to the core.
They all turned to look at the teacher
ready and attentive
together.

I opened my eyes
to glare determinedly at her,
hoping half-heartedly,
she would ignore me,
and spare me the humiliation.

Her eyes roved throughout the room
and landed on me.
I sighed,
and my shoulders slumped.
There I was
again.

The leftover person
the scorned one
the let's-be-a-group-of-three-to-not-be-with-her one.

Again.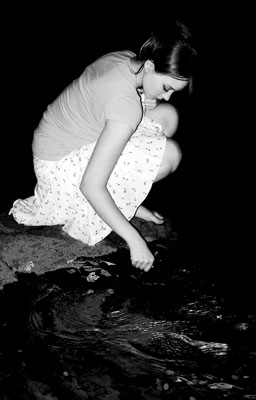 © Michelle B., Blairsville, GA