A Letter
May 18, 2010
To the Love of my Heart -

Oh, how I sincerely wish
To be in your arms again!
Drawing the warmth
From your beautiful heart!
What I would give
For just one more moment
Of eternal bliss with you!
I know that
Both Time and Space
Will not allow
For us to be together,
But - ah, that persistent word! -
I will do whatever I can
To please the Heavens
So that I may be granted
The Time to be with you.
Surely, dear sir, you
Would want this as well?
For if not, please,
Do share your thoughts with me.
I do not want to be deemed
As a foolish girl
Who so naively bared her heart
To that of a man
Who does return her heart's wants.

I must bid you farewell,
Dear sir, for it is time
For me to retire for the night.
I do have high hopes
That I should receive
Your response in the morn.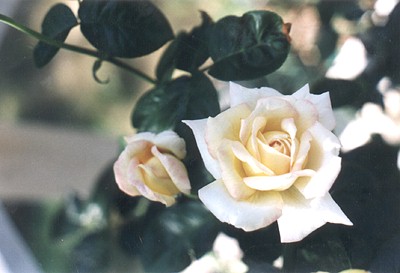 © Jacqueline S., Hanover, MA