Dear Mother
May 17, 2010
Dear mother,
How can I make it up to you?
After all that you've been through,
After all that I've seen,
When I come near all I do is quench in fear,
In fear that you'll hurt me again,
In fear you'll just leave again.

O mother why is it that I can never say,
Can never say of how I truly feel,
If I do I think you shall leave,
Shall leave me like you did when,
When I said he wasn't good enough,
But when he did do wrong you came back,
When I saw that wet smile I wept in joy,
In joy that you had seen through him.

Now that I have grown may you listen,
Just hear me out just this once,
I know how much you are hurting,
That same pain is quaking through me too,
He did do you wrong this is true,
But he also did me wrong in a way,
In a way that isn't easy to see,
This feeling of your loss is in me now.

That man shall never know of how,
Of how he ruined both of us,
He told me he'd teach me how,
But he never even tried,
Those last few days just went by like a hurricane,
This way is one he can't remember,
Can't remember through those goggles,
Those goggles are probably always on,
He is gone from us but now someone else,
She shall see our pain too,
Maybe even worse.

Dear mother listen now.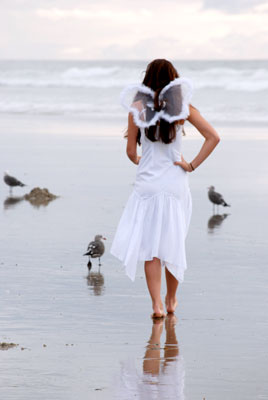 © Junia Z., San Diego, CA