Finale
May 6, 2010
We have A Major problem.



I'm sorry that my voice does not run on harmonics

Nor do my facial features have fine tuners

But time after time

You repeat the same complaint:

"Why can't you be more feminine?"



Well let me tell you.



I want every woman to B Natural

Because in this world, you either C Sharp

Or go blind.

She can slur her thoughts,

Change to impress her man

But I will stand and enunciate.



Feel my violins vibrato through your veins.

I want to see you tremolo in fear

And don't you dare say that I'm sonata girl

Because I have the Heart and Soul to be whatever I want to be



You used to make my internal metronome beat

But measure our love now.

It has decresendoed to a pianissimo.

So give it a rest.

And sustenuto this:

It's over, ritard.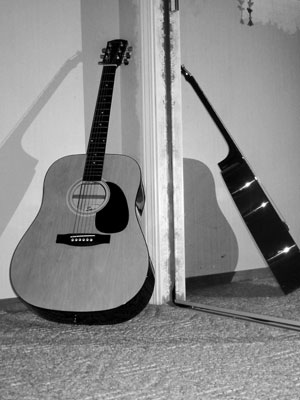 © Dylan F., Belleville, MI