Until
April 24, 2010
You say that you understand,
But I just don't see how
That's possible

You tell me that
You've lost a pet,
Your best friend moved away,
You saw a sad movie

But is that really the same?
I mean, really?
Is it?

How could it ever be
The same?

Did you ever discuss life
With that pet?
Did it ever tell you about
It's childhood?
Were there ever any questions
You didn't even think to ask until
It was gone?

Did that best friend ever hold you
While you cried?
Make you dinner,
And show you how beautiful the world is?
Did you not realize how gorgeous
This place really is until
It was dull in your friend's absence?
Did you have the sudden realization,
That you'll never be able to talk with that friend
Ever again?

Did that movie ever go to your
Dance recitals and plays?
Was it there at the school talent show,
And when you were confirmed,
And did it plant beautiful gardens,
Everywhere it went?
Did you not realize how much it had
Changed your life,
Like truly no one else could,
Until she was gone?

Until she was gone.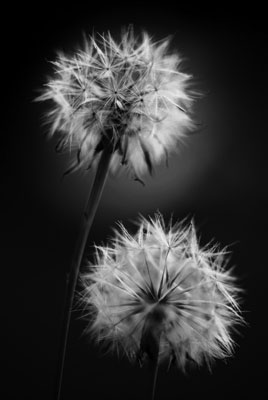 © Daniel H., Durham, NC