not turning back.
May 5, 2010
i don't know why you did it.
i really have no clue
i guess i wasn't worth the wait
or the pain you put me through
i still think of you
but i know i shouldn't
i wonder if you think of me...
psh! of course you couldn't
you never tried hard enough...
love was never just enough
you want and want and need and need...
while i sit here beg, beg and plead...
for the only one i want to love me...
you say i start drama....
but honestly you attract it.
it's not my fault your not unwanted,,,
nothing is never enough for you...
you take more than you can get,
you can't even put you heart on your sleeve,,,
because nothing is in your chest.
heartlessness, jealousy, scandelous, uneasy and obscene
all these words make me think of you
after i realized you aren't the world to me..
i thought you were everything i ever wanted.
and what i was fighting for.
but in the end... it was just a waste of space
in this place i call my heart,
you took everything away from me
dignity, innocence and integrity.
and now i have no clue
what to do with this heart in my chest,,,
with no use,
i don't love you anymore.
and i really have no clue why i did....
your but a pretty face and
someone i could sleep with.
i don't want that,
i want something real.
and your just fake, honey.
so when you read this don't feel special...
because it's all the truth.
and i bet she never thinks of you.
because your a liar, cheater, disgusting and everything but cute.
come a little closer, darling.
so i can get one more last kiss.
i'll bite your lips right off your face
because if i can't have you...
no one can.
it disgusts me that you think you made the right choice by breaking my heart and smile.
but whats the use anymore?
it's your loss.
so you'll go find another girl....
someone skanky and up for anything.
and someday you'll look back and say...
"damn. We had something, her kisses were amazing, she made my heart beat fast and was always there for me but i made a mistake that day..."
and that last thing?
don't even bother.
because i've walked away....
with more than a clue.
i'm through with you...
and i'm not turning back, baby.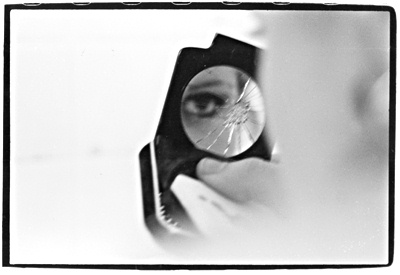 © Heather W., No., Brunswick, NJ