The Truth of Mountains
March 12, 2010
I had climbed,
And climbed,
And climbed some more
So I could reach the
Top of that treacherous
Mountain.
That was the price that
The man said I had
To pay for love.
That strange man, with
The one gold tooth
And crazed expression
That went right along with
His scraggly, white
Beard and matching tangled,
Long, white hair.
He said I had to climb in
Pain for days to find you,
My lover.
Well after a few days,
I finally got to the top.
I stood on our front porch,
Expecting you to be patiently
Waiting for me.
I walked through our front door,
Like he had told me to do.
"If you walk through that door,"
He said,
"You'll find your true lover."
I did, too.
I stepped through that threshold,
Expecting you to be so
Happy that I
Was at the top of the
Mountain.
The only things that were waiting
For me were tables and
Chairs, one old carpet,
And an ash-filled
Fireplace.
Not you.
You had gotten bored and tired
Of waiting for me.
I found out that day that my real
Lover was loneliness.
No matter what,
Loneliness will accept me.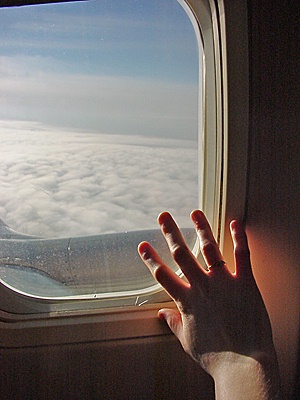 © Greg K., New Lenox, IL