Castle on the Irish Seaside
February 21, 2010
Snow white cliffs,
rising like a fountain
from the pounding surf,
climbing higher
until it meets Irish clover.
A rolling sea of green above
to match a rolling sea of blue below.
Among the lush ocean of trinity
lies an abandoned monument
to Celtic lords long since passed
from our earthly realm;
still, grey masontry erupting peacefully
from ethereal waves of emerald,
watchtowers eternally standing at strict attention,
keeping guard of the serene landscape.
A light breeze blows lazily,
shifting the endless ocean of clover,
almost as if the ground itself
could fall to and fro
as the tides do in accordance with the moon.
Only the castle stands motionless,
remaining patiently and obediently
for it's king to return home
from hundreds of years of separation,
like a faithful hound forever waiting
for his long-gone master to come back.
Adamant nature will overtake and consume this relic,
only adding to it's splendor.
Although people may come and go,
live and die,
this castle shall forever be,
keeping a solemn eye over the land and sea,
a vanguard for arboreal beauty.
The brilliant white cliffs,
the tumbling current of the cerulean sea,
and the peridot landscape
owe their marvel all
to the wondrous might
of the lone fortress
for providing the true focal point
to achieve natural perfection.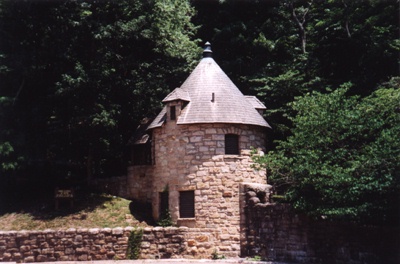 © Josh J., St Albans, WV