Purified
February 18, 2010
I stand before you,
Covered with my sins.
I've tried reaching out,
But no-one will listen;
No-one will care.
And yet here you are,
Standing in front of me,
Willing to care;
Willing to help.
You reach out to me,
And remove my shirt.
For each article of clothing you remove,
You remove my sins as well.

I stand before you now,
Cleansed of my impurities.
You draw me close,
And rekindle my dead soul.
As you step back,
It glows a brilliant white.
I look at myself,
At what you've done,
And my heart is filled with joy;
A joy that I have never felt before.
Tears fall from my eyes -
The joy in my heart overflowing.
You offer me your hand and I take it,
Glad that I am now purified.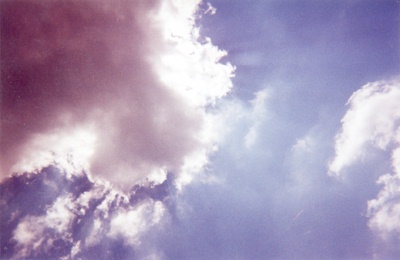 © Kena A., Huntsville, AL