Flames
February 15, 2010
A match is struck.
The tiny flame gives light to a small corner of the Darkness.
Carefully put it to tinder.
Don't let it go out.
Add more tinder.
Help the fire to catch.
The flame grows and sets every branch alight.
Add more tinder.
Keep it growing, growing.
The flames get hotter, more wild.
Keep it in the circle.
Under your control.
A tongue of flame leaps out of the circle.
Move quick!
Don't let it set the ground ablaze!
More tongues of flame escape the confines of the circle.
In minutes, the forest floor is glowing red, yellow, and orange.
After what seems like an eternity, the flames die down.
All that is left of the forest is ashes.
A memory of what majesty had stood there.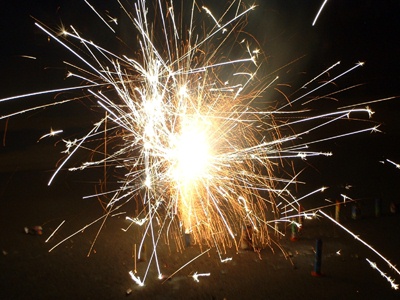 © Kevan B., Beaverton, OR