Embracing Me
December 27, 2009
And if I was a boy,
I would slowly push your
Golden Brown locks
Aside,
Gently
Behind your ear
While
I looked into your
Twilight Blue-Gray eyes
And smiled,

As I embraced the sight
Of
Your Navy Blue night shirt,
Shielding what is yours
And,
Knowing your love of surprises,
Would
Run to you, racing my heart,
To whisk you away to your dreams,
Which is where we meet.

If I were you that is
What
I would do,
And thankfully, you
Already do.
I love you.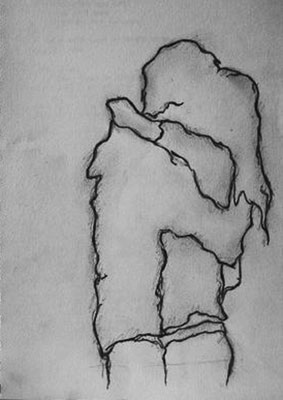 © Nicole B., Newcastle, WA