Sweet Memory
December 28, 2009
Do you remember
How you held me,
And promised everything would be alright?
Do you remember
Holding my hand,
As we took long walks through the night?
I remember
How perfectly I seemed to fit in your arms.
I remember
That perfect first kiss,
Filled with whispered promises
Begging to be broken.
I remember.
Do you?
Do you remember
When my summer vacation came to an end?
Do you remember,
After we had to end
We vowed to stay friends?
I remember how being with each other
And not being anything more,
Was too painful too bear.
So we went our separate ways,
With not even a kiss good-bye.
And I had to go home,
Forever wondering why.
I remember that beautiful summer,
Full of sweet memories.
Do you remember?
Please say you do.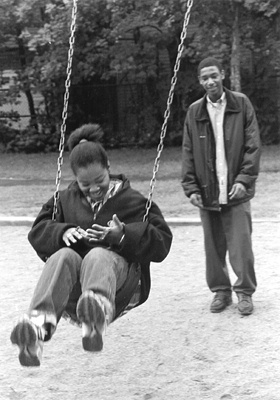 © Yaniris M., Boston, MA