Midnight
October 16, 2009
It's so dark in this life,
Dark as midnight.
Darker than you can ever know.
Even the Winter snow,
Dark as midnight.
That's my life,
That's were I live.
Where it's dark as midnight.

Love there is not,
niether laughter nor light.
Just the hate, sorrow, and midnight.
To you maybe it's wierd,
To me it is normal.

Now still dark as midnight,
I lay still without a musle moving.
Knowing that if I move,
I'll be stuck in the midnight forever.
He leaves me cring at midnight,
every night, at midnight, he leaves me cring.

So I look out the window,
Still dark as midnight.
And watch the midnight snow.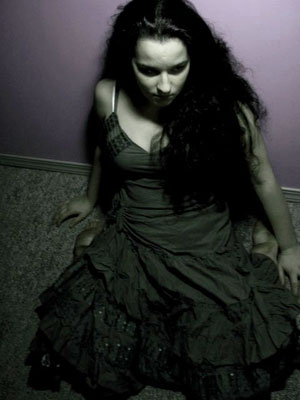 © Brianna D., Everson, WA