Left to Remember
September 2, 2009
She is nervous, pressured, scared.
A tear silently rolls down her cheek,
Meandering momentarily on end,
And it finally falls to the ground.

Within a crack it slowly travels downhill,
Narrowly avoiding dangers causing disaster.
But it quickly rises, defying authority,
And this time crashing with uncontrolled stubborness.


He sees it, recognizes, but still forgets.
His hope is strong but his mind is weak.
Something real is waiting - an untapped natural beauty.
But not today, not tomorrow, not ever.

Geysers roar inside and they corrupt his mind.
Young streams of worry flow down green mountains,
But lead into the depths of hell,
As souls of the damned are forever remembered.


Strange though, how feelings so strong remain
After a fall so hard and desperate.
And when they have to go, they never do,
And become just another soul left to remember.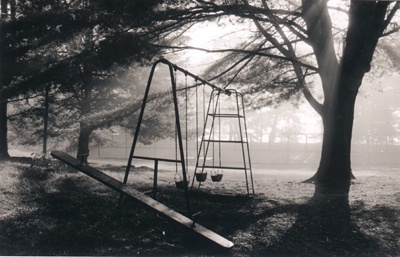 © Steve S., Marblehead, MA