Burnt
October 28, 2021
Every now and then something beautiful happens, something strange, yet something you crave.
So you take it, and you cherish it, it's so good you want to cry.
It's like going somewhere that you've never been before, your anxiety is up yet you feel like you're actually living.
Like the inevitability of death is never to come, never to hurt you, never to take the feeling you have.
Ever...
Until it does.
Until that beautiful thing molds, until the strange thing becomes normality, it's so bad you want to cry.
It's like the new place you came to visit burned into flames that you caused.
The feeling is gone, and tears flood your world where it feels like you're drowning but in all reality, it's nothing but air in your lungs, crisp air.
Therefore you fill it with smoke to remind you of the place that you lit up in flames, because sometimes... Just sometimes it's better to have something broken than to not have it at all.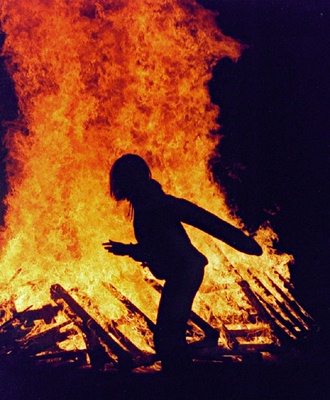 © Hali S., Robinson, IL