Hero
MAG
Rough finger pads of
scraped-up skin
would catch on the
material of my
silk nightgown
as he'd rub my back,
trying to rub away his
guilt,
and pretend like
he's some hero.

He was indefinite
to me,
not there every day
when I needed him.

I'd wake from a
dazzling night's dream
of dancing sugarplums
and presents beneath
the pine,
and my nose smelling
the scent of his
famous French toast.

I knew he only made it
to make things up to me,
but the runny syrup
atop the bread
couldn't water down
the pain of him leaving
our family,
and the powdered sugar
couldn't coat his
bad taste in choices.

He drank drop after
last drop of Jack,
coming home on day
359,
just to act like
some kind of hero.

I'd sit in the kitchen
and devour his
silent apologies,
struggling not to remind
myself of the hostility
I held inside.

I'd grip the cold fork
and scrape away
the last of my feelings
into the trash.

Dad should've been there
every morning
to catch the material
of my life
on the tips of his fingers,
not just the material
on my nightgown,
on day 359,
like he's some kind of hero.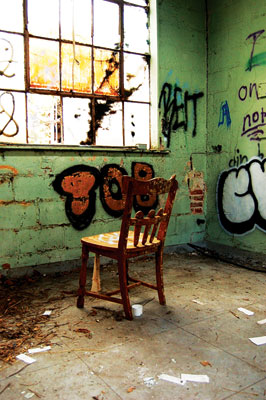 © Gianna V., Sewell, NJ